Coaching Approach
How do you define success – in relationships, at work, in life? What goals do you set for yourself? More importantly, how many goals do you set for yourself at any given time? Goals give us a starting point and promote action toward desired results – but this only works when they are deliberately prioritized, with mindful action.
In today's knowledge-based economy, common thinking suggests the more we do the more we accomplish. I believe the opposite to be true;
less is more
. The
fewer
our
priorities
, the
greater
our focus and
success
.
While simple in concept, it can be difficult to apply. After all, there is so much to be done! Interestingly, research suggests the less we focus on, the more we accomplish. How? By prioritizing what truly matters.
True transformation begins with personal search and a willingness to relinquish our strongest held beliefs (e.g. I have to do it all and do it perfectly) that secretly hinder our progress. These are usually unbeknownst to us until we embark on an
Intrinsic Discovery™ 
to uncover our default way of thinking and acting.
As your coach, I partner with you through inquiry and reflection to reframe your beliefs and find new possibilities in your personal and professional life, because "how we do anything is how we do everything."
Sound Familiar?
Do you find yourself constantly oscillating multiple priorities?
Are you so caught in the wave of "doing" that meaning and purpose can get lost? Are you excited at the beginning of a goal or project but don't always see it through?
Can you openly challenge your own perspectives?
Can you laugh at yourself? If so, we should talk.
Follow Us
What does coaching look like?
The Coach
Coaching is a partnership based in trust. It's about questions, not answers; those are intrinsic, awaiting to come to the surface, which we explore together.
What you could expect from me:
Genuine curiosity: I promise to ask questions you wish I didn't but need to answer in order to move forward.
Respectfully brutal honesty: I will bring to the surface any beliefs or patterns that seem to be holding you back. You have full permission to disagree, of course, and we will continue to explore.
1:1 video conference sessions: at your preferred pace (weekly and bi-monthly tend to be common).
Mindful access: to me via phone/text and email in between sessions.
Supportive Resources: books, podcasts, other coaches/services professional referrals, etc., as appropriate.
WHAT DOES COACHING LOOK LIKE?
The Client
Change is inevitable. Knowing where to begin, building new habits and learning how to hold ourselves accountable often requires support.
What I would expect of you:
Genuine curiosity: be open to challenging your beliefs & perspectives; that's what enables growth. Vulnerability: be willing to embrace uncertainty so that any outcome is possible. Honesty: share all relevant information. We can only work with what we both know. Responsibility for your own growth and learning. Commitment to action between sessions and ownership/exploration of inaction. A good sense of humor: because humor is key to any success – and inevitable failures along the way!
30
CLIENTS
500
WORKED HOURS
10
PRO BONO
What Our Clients Say
"Aneeta helped me to see things from another perspective. During our work together, I was able to organize and communicate my thoughts with much more clarity than before and her guidance led me to find answers I was looking for. I also found the courage and motivation to take some important steps in my life and business. I'm so grateful for having Aneeta as my coach and I highly recommend her for anyone who is looking for clarity, awareness and inspired action."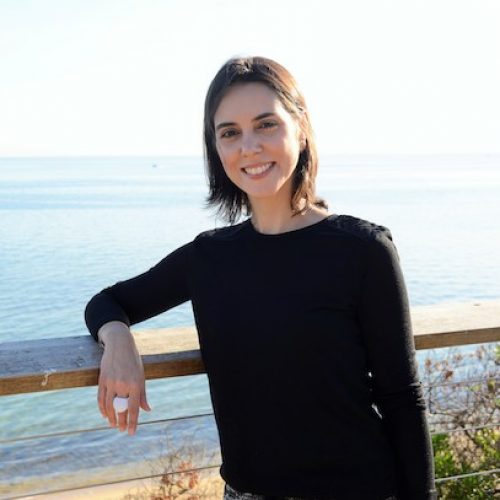 Helena Miceli
life design mentor
"I was excited to work with Aneeta as I knew something in my life needed to change but wasn't exactly sure what that was. Within a few sessions I was able to gain clarity on my aspirations and priorities – as I contemplated a career transition after decades in the same space. The coaching I received from Aneeta enabled me to further reflect on my values and how I wanted to leverage them to design a more desirable future for myself. What may seem simple at first glance often requires much deeper reflection and working with Aneeta provided that valuable opportunity for me."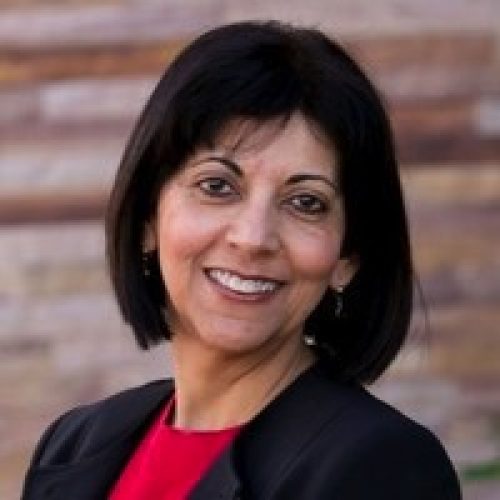 Shaheen Kassim-Lakha
director @ Hilton foundation
"I loved coaching with Aneeta. I felt our sessions were invaluable and truly helped me experience body-awareness and my experience of life more mindfully and intentionally. The things we discussed were empowering and continue to pour into my daily life practice."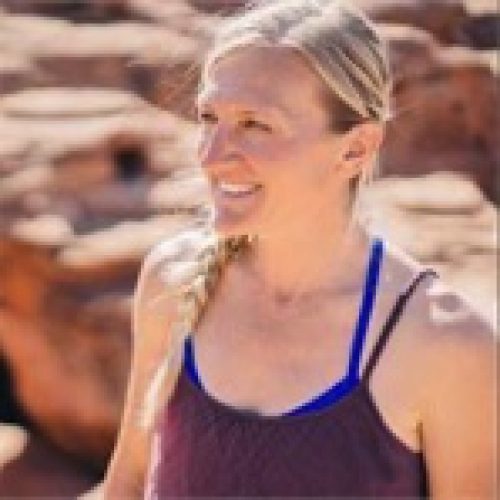 Chelise Baird
yoga instructor
Although seemingly 
counter-intuitive, we must

 do less to accomplish more.
Aneeta Muradali
I am a trained Human Resources leader and ICF certified coach with extensive experience coaching emerging professionals to seasoned executives in effective communication, mindful leadership, career transition and overall personal and professional development.
I am a Chicago native and currently live in Dallas, Texas with my husband, two energetic boys and one spirited dog! I enjoy running, traveling and spending quality time with my friends and family. I have been cultivating my mindfulness practice for many years and aim to embody it in all domains of my life, including coaching.
Follow Us